Euroasian Jewish News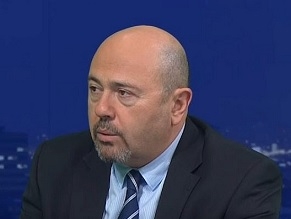 Israel ambassador to Russia Gary Koren (YouTube screenshot)

Israeli Ambassador to Moscow Gary Koren: "We never will target the Russian military"

13.11.2018, Russia

Relations between Russia and Israel are going through "a good phase" following the downing of Russia's Ilyushin Il-20 aircraft over the Mediterranean Sea on September 17, Israeli Ambassador to Moscow Gary Koren said in an interview with the Ekho Moskvy (or Echo of Moscow) radio station on Tuesday.

"It seems we are currently going through a good phase," he said, expressing gratitude to Russian diplomats for the work they had done "in the past several weeks to stabilize the situation." The ambassador pointed out that although Tel Aviv and Moscow viewed the aircraft incident differently, Israel mourns "together with the families of the deceased Russian military personnel." "We have never had and never will target the Russian military," Koren stressed.

However, according to the Israeli ambassador, as long as the Iranian military is active in Syria, the risk of such incidents will remain. "It is important to emphasize that as long as Iran continues its activities in Syria and these activities are not peaceful as far as Israel is concerned, we reserve complete freedom of action," Koren said.

Il-20 crash

According to the Russian Defense Ministry, on September 17, contact was lost with a Russian Il-20 aircraft flying over the Mediterranean Sea back to the Russian Hmeimim air base in Syria. The ministry said the aircraft had disappeared from radar during an airstrike four Israeli F-16 fighter jets carried out on targets in the Syrian province of Latakia.

On September 18, the Russian Defense Ministry stated that the Il-20 aircraft had been accidently downed by Syrian air defenses as the Israeli F-16 jets had been using it as cover.

The Israeli Air Force and those who made the decision to use the Il-20 aircraft as cover are solely to blame for its crash, Russian Defense Ministry Spokesman Major General Igor Konashenkov said.